The African Union Commission and the Africa Centres for Disease Control and Prevention (Africa CDC) launched the Saving Lives, Economies and Livelihoods campaign to promote hassle-free travel across Africa while, at the same time, preventing cross-border spread of COVID-19 infection.
Together with its partners, African Union and Africa CDC are providing this #TrustedTravel, My COVID Pass tool to simplify verification of public health documentation for travellers during exit and entry across borders.
For enquiries and support, please contact: globalhaven@panabios.org.
The Africa Union's Digital Vaccination Platform is now open to the public...
Information about the latest travel restrictions and entry requirements applicable to the entire stretch of your journey.

Database of authorised laboratories and vaccination compliance information.
Africa CDC "mutual recognition protocol" for COVID-19 testing and test results, and vaccination certificates (including yellow fever and a future COVID-19 vaccine).
Simplified health-related immigration processing for travellers and port officials.

The information is supplied by African Union Member States and validated by Africa CDC.
#TrustedTravel Technology Partners are:
The system then retrieves the latest set of restrictions that apply to your journey. The results are close to instant.
For enquiries and support, please contact: globalhaven@panabios.org
Ministry of Health - Kenya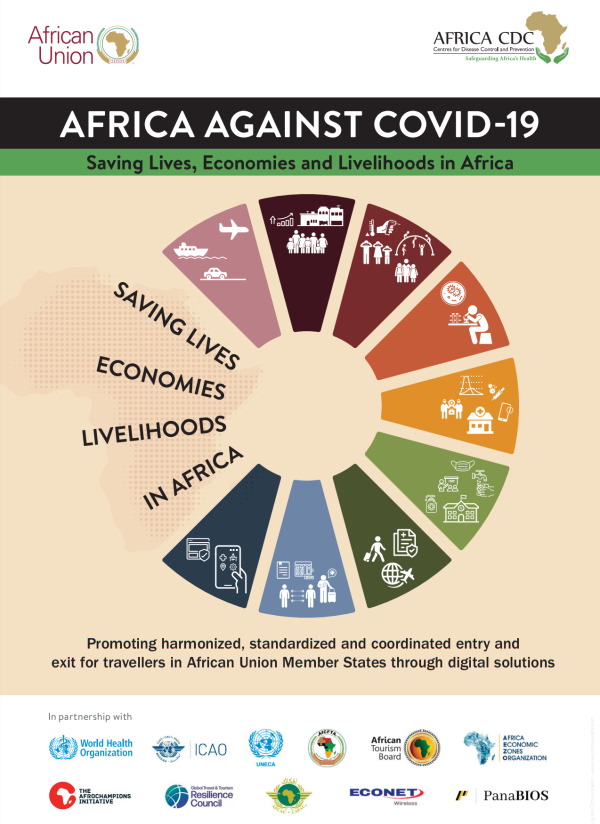 Saving Lives, Economies and Livelihoods in Africa
Promoting harmonized, standardized and coordinated entry and exit for travellers in African Union Member States through digital solutions.