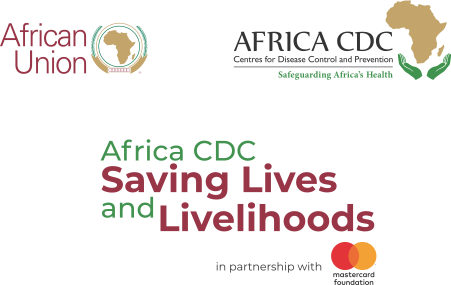 About the Saving Lives and Livelihoods Initiative
The Saving Lives and Livelihoods initiative is a partnership between the Africa Centres for Disease Control and Prevention (Africa CDC) and the Mastercard Foundation designed to rapidly scale up COVID-19 vaccination on the continent with a target of achieving 70% coverage at the end of the project implementation period. The three-year Initiative will deploy $1.5 billion for targeted intervention in critical areas to save the lives and livelihoods of millions of people in Africa and hasten the continent's economic recovery from the COVID-19 pandemic.
The Initiative was launched in June 2021 and is the largest public health partnership between a global philanthropic organization and an African institution.
The partnership will build on the tremendous and ongoing efforts of the African Vaccine Acquisition Trust (AVATT), COVID-19 Vaccines Global Access (COVAX), World Health Organization (WHO), and governments to provide access to safe COVID-19 vaccines to the African population.
The Initiative aims to
:
     1.    To purchase COVID-19 vaccines for at least 65 million people;
2. To drive millions more vaccinations by enabling the delivery and administration of vaccines;
3.    To lay the groundwork for vaccine manufacturing by focusing on human capital development;
4. To strengthen the capacity of the Africa CDC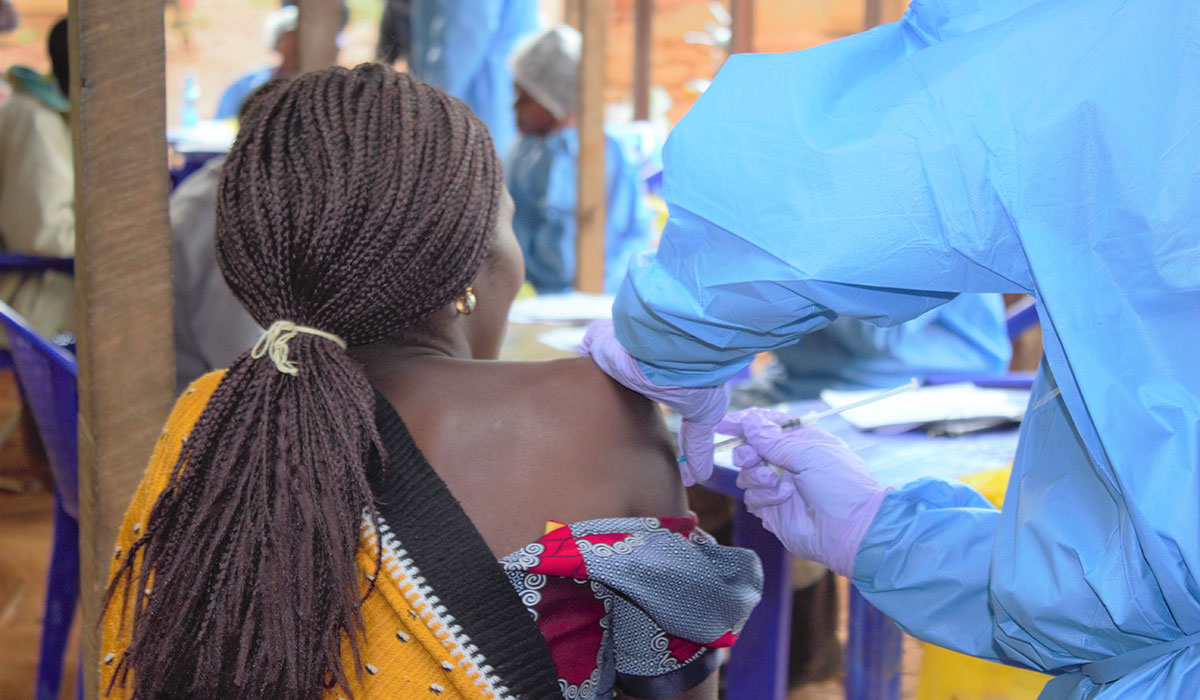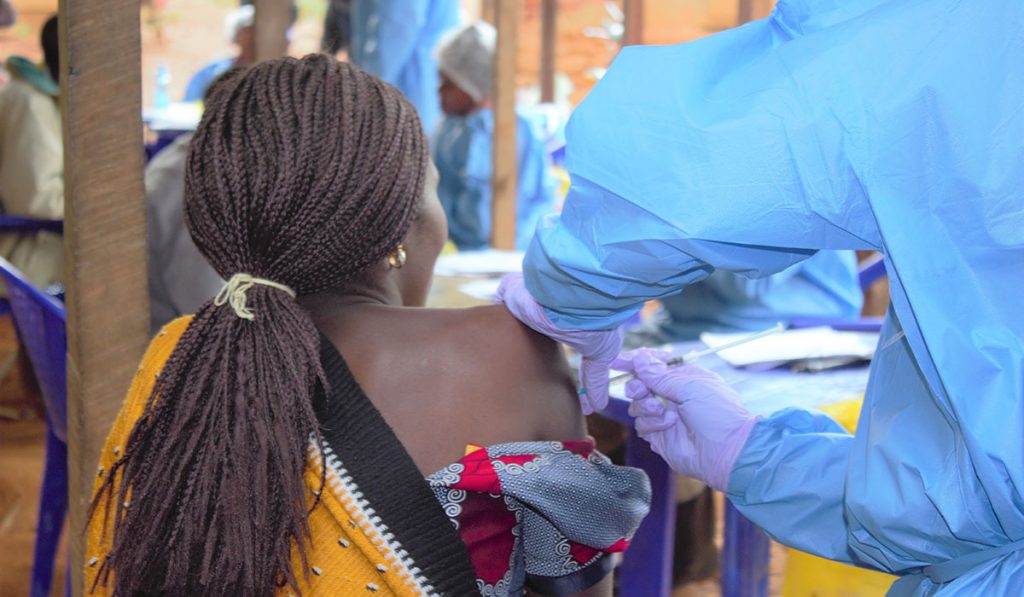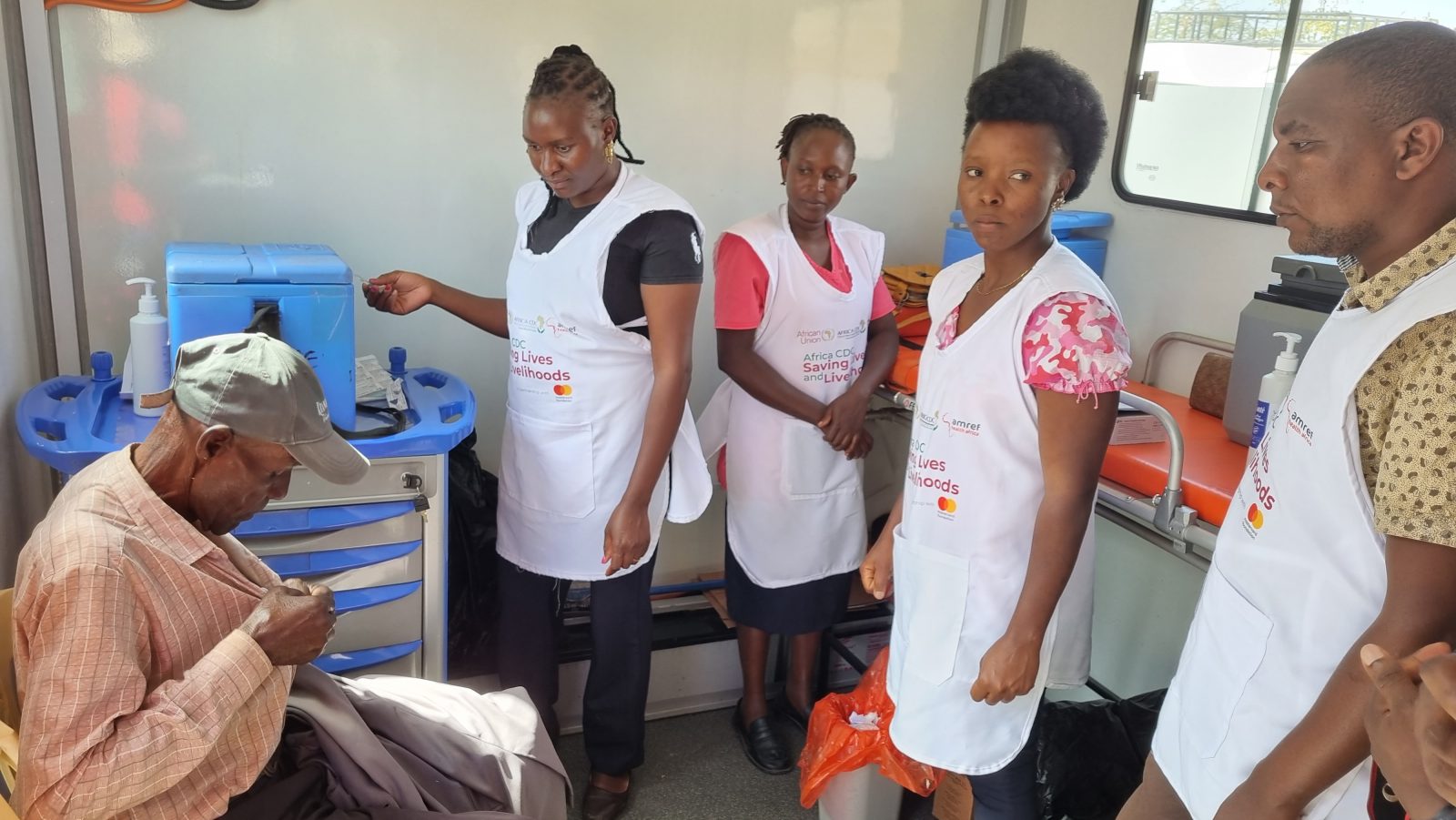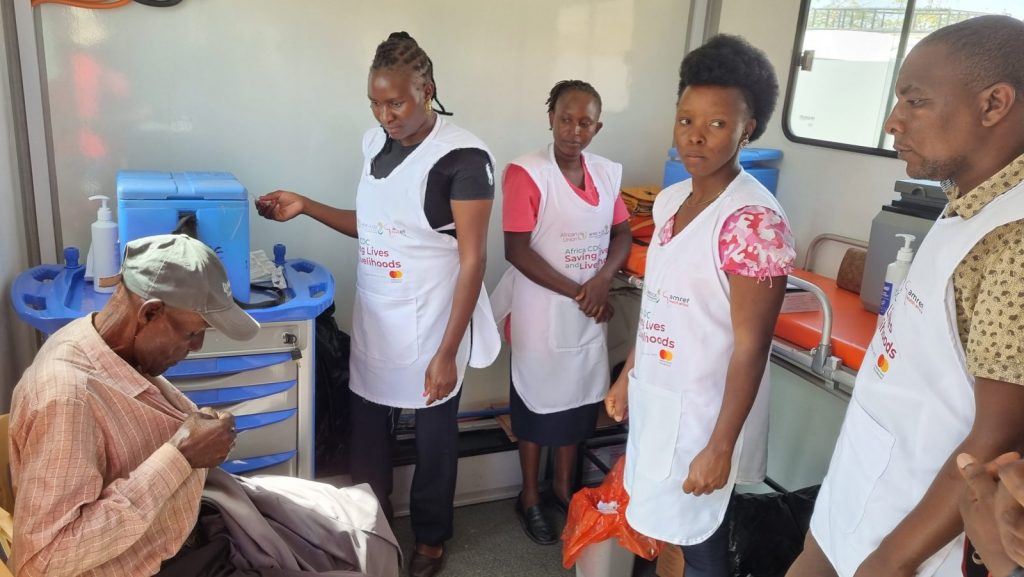 The Saving Lives and Livelihoods

 Initiative guiding principles
:
1. Inclusivity – Include all African Union Member States and communities;
2.  Equity– Reflect African Union Member States' circumstances and needs;
3.  Accountability– Use resources appropriately, efficiently and transparently;
4. African-led – Empower African Governments, public health institutes and implementing organizations;
5. Collaboration – Work together with Member States and relevant partners in the field and ensure there is collaboration and no duplication of effort;
6. Improvements to national health systems – Strengthen national health systems through smart investment into vaccine deployment without harming routine immunization;
7. Iteration and learning – Apply a test-and-learn approach while scaling up the programme, with a focus on knowledge and institution building.
Key Result areas
The Initiative through various implementing partners, extends support to the Africa Union Member States in the following areas
Procurement and Logistics to Central medical warehouse:

Supply core vaccine units(vials)
Supply ancillary products for vaccines
Coordinate overall supplier management
Ensure required systems and tools for vaccine supply chain management are in place

In-country logistics:

Manage and monitor in-country logistics of vaccines and ancillaries
Store, repackage and distribute vaccines and ancillary consumables
Ensure required systems and tools for vaccine supply chain management are in place

Risk Communication and Community Engagement

Understand the drivers and scale of vaccine hesitancy and develop a strategy to combat it
Implement RCCE strategies across selected Member States
Set up systems and tools for effective communication

COVID-19 Vaccination Centres (CVCs)

Set up new and expand existing CVCs
Hire, train and manage CVC staff to deploy or administer vaccines at the CVCs

Safety Surveillance:

Set up a system for reporting adverse events following immunization (AEFI) in Member States
Build investigation and analysis capabilities at national, regional and continental levels
Establish a safety surveillance network

Genomic Sequencing:

Strengthen the existing laboratory and sample referral network
Manage data and IT systems
Conduct training
Ensure overarching programmatic governance

Implementation Science:

Conduct research on real-world vaccine effectiveness and public health impact
Identify and codify barriers and success factors for rapid immunization
The above result areas are anchored on the direct support from the Africa CDC that includes:
Technical assistance to Member States to ensure robust strategies and micro plans for successful implementation.
Data and information systems in setting up an Information Technology (IT) function in Africa CDC to provide real-time data collection and reporting tools for the programme
Hiring of Programme Staff to support the project implementation
Implementing Partners
The SLL initiative is implemented with a team of implementing partners at two (2) levels. Level 1 Partners include United Nations International Children's Emergency Fund (UNICEF), and World Food Programme (WFP) and African Society for Laboratory Medicine (ASLM) while level two (2) include Amref Health Africa, Akros, Africa Medical Supplies Platform (AMSP), Global Health Systems Solution (GHSS), Infectious Diseases Institute (IDI), The International Federation of Red Cross and Red Crescent Societies (IFRC), Institute for Health Research, Epidemiological Surveillance and Training (IRESSEF), Project Hope Namibia and Redcross Societies in Botswana, Cameroon, Cote d'Ivoire and Kenya.