Africa Centres for Disease Control and Prevention (Africa CDC) embraces a transdisciplinary, One Health approach to making Africa safer and healthier for humans, animal, plants, and their shared environment. There are many health threats that impact our wellbeing at the human-animal-environment interface including zoonotic diseases, or diseases shared between humans and animals, emerging infectious and vector-borne diseases, antimicrobial resistance, food-borne disease, and climate change. This is why Africa CDC understands the importance of One Health and further endorses the use of this approach in addressing these shared health threats in Africa. We recognize that a One Health approach is necessary to deliver effective and efficient infectious disease surveillance, disease prevention and control, as well as public health emergency preparedness and response to achieve Agenda 2063: the Africa We Want.
To ensure a One Health approach is incorporated broadly into Africa CDC's work, a One Health Programme was established in 2018. The One Health Programme at Africa CDC is comprised of a cross-divisional One Health Technical Working Group (OH-TWG), whereby each of the five technical divisions is represented: 1) Division Surveillance and Disease Intelligence, 2) Division of Emergency Preparedness and Response, 3) Division of Laboratory Systems, 4) Division of Public Health Institutes and Research, and 5) Division of Disease Control and Prevention. The OH-TWG members work collaboratively across Africa CDC, the Regional Collaborating Centres, the AU, and with Member States to implement priority programme activities.
Programme priorities address cross-cutting public health issues like antimicrobial resistance and zoonotic diseases. Africa CDC currently:
Co-chairs the African Union Task Force on Antimicrobial Resistance with the Inter-Africa Bureau for Animal Resources (AU-IBAR). This task force includes all AU agencies involved in animal, environmental and plant issues and works to strengthen coordination and collaboration on issues related to antimicrobial resistance.
Co-chairs the Africa Coordinating Group for AMR control, with IBAR, RECs, WHO, FAO, and OIE, to coordinate AMR control efforts in Africa.
Conducts event-based surveillance for public health events that involve both humans and animals and issues weekly reports to inform continental response efforts.
Works with Member States to assess diagnostic capacity of both human and animal health laboratories in Africa for AMR and infectious disease threats.
Offers fellowship and training opportunities to health professionals that address key One Heath issues through the Kofi Annan fellowship, the Institute of Workforce Development online courses, various in-person regional training opportunities, and by supporting regional One Health networks that offer training opportunities like AFROHUN and SACIDS.
Supports the AU regions and Member States with the implementation of One Health in National Public Health Institutes, and similar institutes, across Africa for zoonotic diseases in alignment with the Framework for One Health Practice in National Public Health Institutes

.
The Africa CDC One Health Programme currently sits in the Division of Surveillance and Disease Intelligence, with support from the other Africa CDC technical Divisions.
                         One Health Team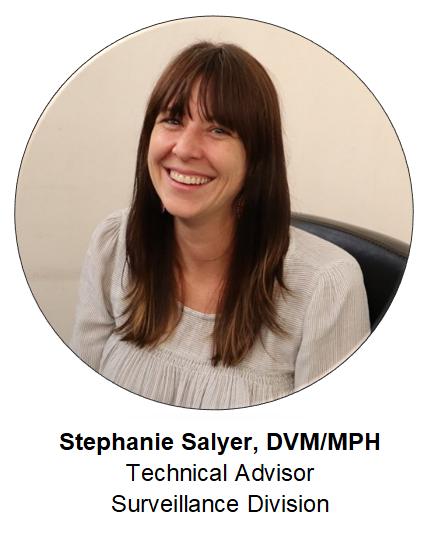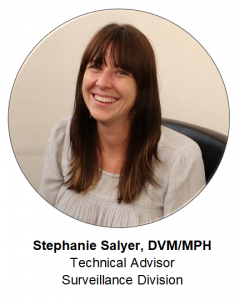 SAVE THE DATE: One Health Day Conference
1-3 November 2021 – Addis Ababa, Ethiopia