As a bronze sponsor of the World Vaccine Congress Europe, Africa CDC played an integral role in the event as an exhibitor and contributing significantly to the World Vaccine Congress under the overarching theme "Vaccines for a Healthy Future." Africa CDC's contributions and engagement further reinforced its significant role in shaping the future of global vaccine research and development (R&D).
Drawing on the lessons learned from the COVID-19 pandemic, it has become clear that the African continent must accelerate its investment in health security. Swift responses and the development of necessary capacity are imperative. To lay the foundation for vaccine manufacturing, Africa CDC is committed to increasing its full-time manufacturing employees from 3,000 to 14,000 by 2040, aligning with their goals. mRNA technology will play a pivotal role in optimizing manufacturing processes to achieve these objectives.
The event featured key sessions, with noteworthy highlights such as "Can we build global vaccine production capacity in time for the next pandemic?" and "Africa's move towards local manufacturing on the continent – Our framework for action and action plan by 2040." These sessions included a keynote address by H.E. Dr. Jean Kaseya, Africa CDC Director General, represented by Akhona Tshangela, Partnership for African Vaccine Manufacturing (PAVM) Program Coordinator, Africa CDC.
Speaking at the keynote panel representing the Director General, Ms. Akhona stressed that "PAVM framework for action (FFA) ought to position the continent not only as a recipient of vaccines but a key player in the Global Vaccine supply chain. The continent's ability to produce vaccine and other health products brings a contribution to the global health security within the pandemic preparedness framework," she said.
"We need to diversify capacity building for technology transfer. Currently, less than 4% of manufacturers are engaged in medicines and medical products production, and R&D is limited to less than 2%. It is crucial to invest in ensuring that medicines and medical products and R&D are effectively managed to produce our locally manufactured health products," added Akhona.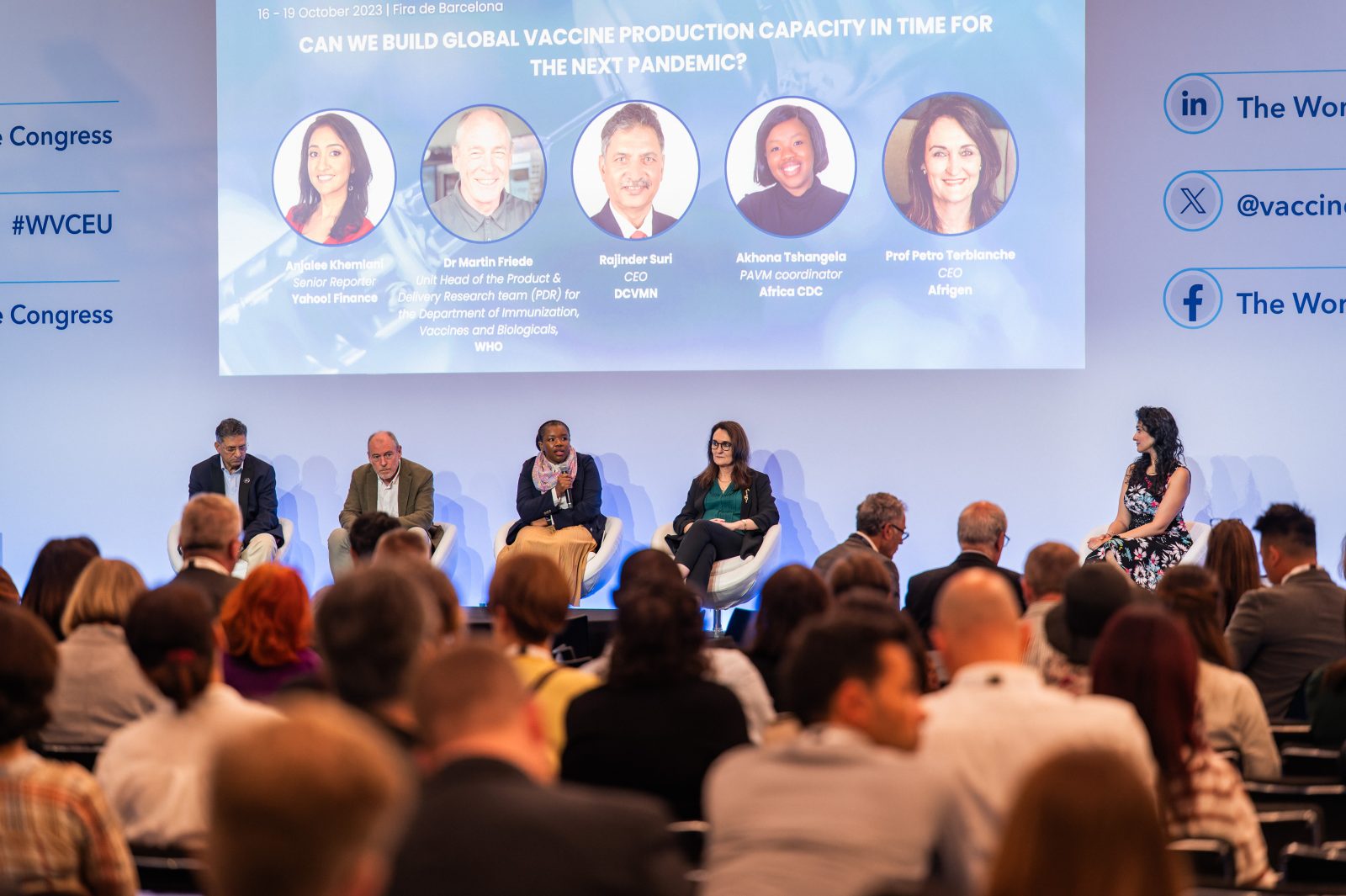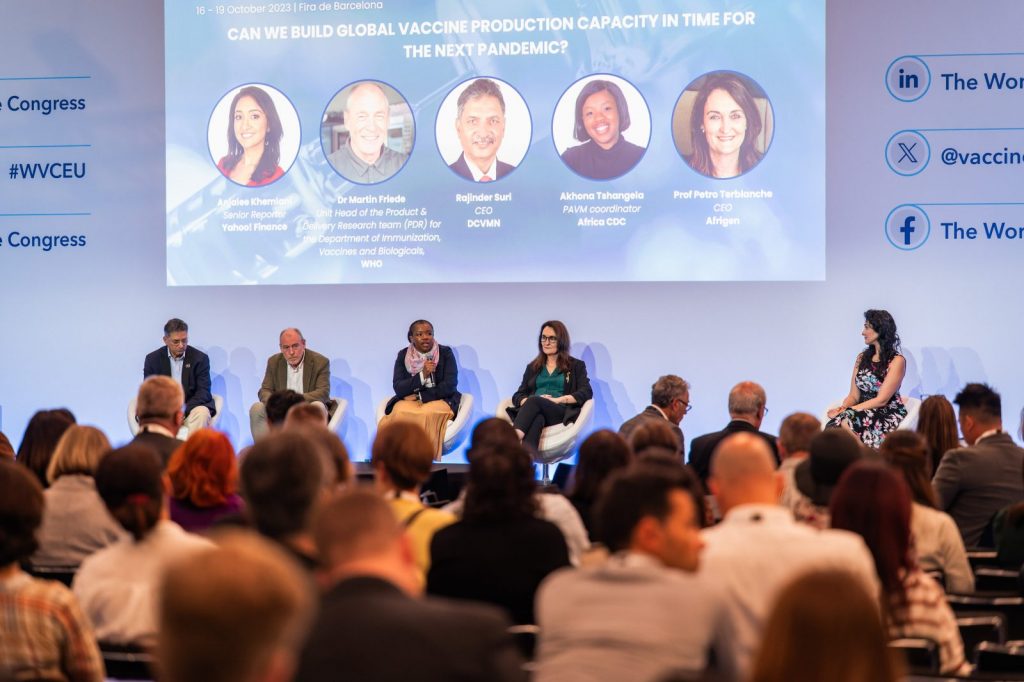 Ms. Akhona Tshangela, Partnership for African Vaccine Manufacturing (PAVM) Program Coordinator, Africa CDC
Africa CDC further showcased its contributions to the global vaccine value chain at the exhibition spaces, featuring the PAVM, the Saving Lives and Livelihoods initiative, and the Institute of Pathogen Genomics (PGI). This exhibition provided attendees with a deeper understanding of Africa CDC's innovative work.
The World Vaccine Congress – Europe, renowned as the largest and most established European gathering focused on vaccine R&D, offered an ideal platform for discussions about R&D. The congress provided a platform to witness the remarkable work of Africa CDC and their commitment to advancing healthcare on the continent. Africa CDC's impactful presence and the only African institution at this esteemed event reflects their dedication to creating a healthier future through vaccination.
About Africa CDC initiatives contributing to the vaccine value chain.
The Saving Lives and Livelihoods is a USD 1.5 billion partnership between the Mastercard Foundation and the Africa CDC that aims to ensure vaccine equity for Africa by purchasing vaccines for more than 65 million people, supporting in the delivery of vaccinations to millions more, and integrating the covid-19 vaccine into routine immunization in Africa.
The PAVM aims to increase vaccine production in Africa from one to 60 percent by 2040, while also focusing on developing the necessary human capital for vaccine manufacturing.
The Africa CDC Institute of Pathogen Genomics, through the Africa PGI, is taking significant strides in enhancing disease surveillance and public health partnerships. By establishing integrated laboratory networks, equipped with the essential tools, human resources, and data infrastructure, Africa PGI is enabling the effective utilization of genomic sequencing technologies.
Media inquiries:
Dorothy Njagi, Senior Communication Officer – Policy, Health Diplomacy & Communication: Africa CDC | Tel: +251 940 559 950 | Email: njagid@africa-union.org
Kevin Irandagiye, PAVM Communication Officer -; Africa CDC | Tel: +251 961346649 | Email: irndagiyek@africa-union.org