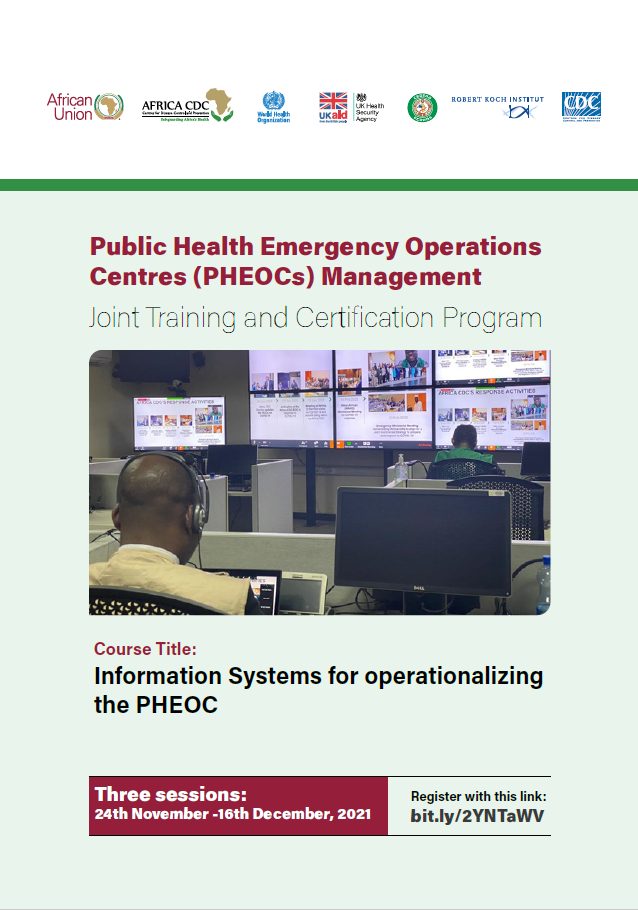 Sujet
Information Systems for operationalizing the PHEOC

Description
1- Introduce the required data sources, processes and information products for each PHEOC Mode of Operation
2- Provide an overview of objectives and requirements for an effective Information System for each Mode of Operations in the PHEOC.
3- Conduct live demonstration of example systems such as the Electronic Public Health Emergency Response Management (ePHERM).
4- Share country experience in developing and adapting Information Management Systems

By the end of the training, participants shall be able to:
1- Identify data and information sources required to effectively detect and respond to public health emergencies.
2- Understand how to systematically process data, produce and manage information
3- Understand how information systems are designed and used to facilitate data collection, information management, communication and coordination in the
PHEOC.