Overview
Epidemic curve for confirmed and probable cases by date of onset
10th Ebola outbreak, DRC, 2018–2019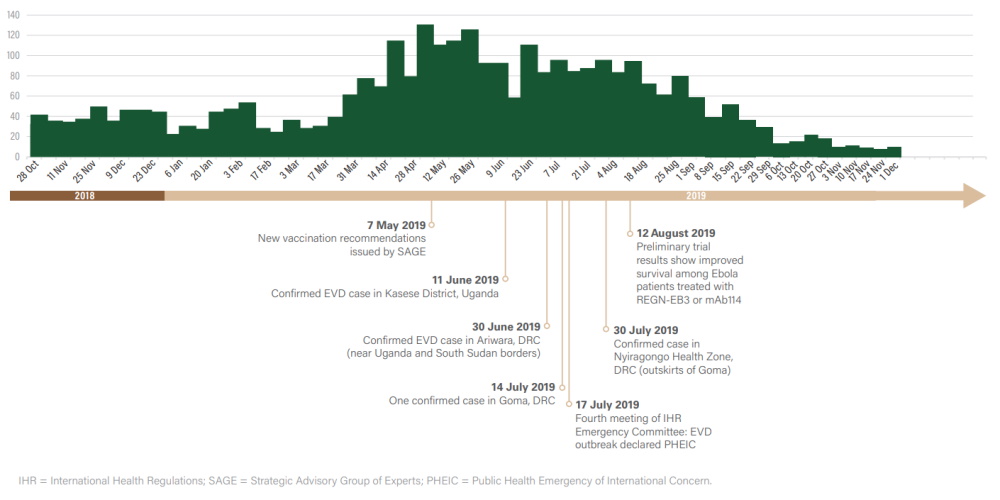 Affected areas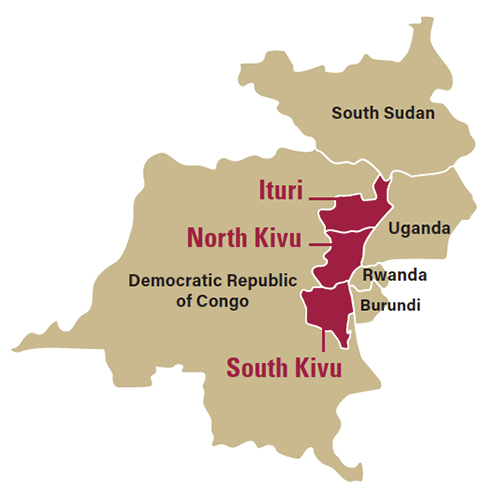 Africa CDC response activities this week
The Regional Collaborating Centres continued to support preparedness in Member States, including sharing information and discussing preparedness plans during the weekly ECHO sessions.
Africa CDC volunteers and experts supported tracing of 1020 contacts and investigation of 1184 alerts, including active casefinding for 292 suspected cases.
Africa CDC teams made 24 visits to health care facilities and trained 53 health care workers in infection prevention and risk communication. They evaluated 2 health care facilities and accompanied 49 health care workers to ensure compliance with infection prevention measures.
Africa CDC-supported laboratories in Butembo, Bunia, Komanda, Bukavu, Mambasa, and Goma received and tested 1508 samples.
Response activities remained suspended during the week in Beni.
The African Union hosted the Africa Against Ebola Forum on Monday, 2 December 2019, to raise funds for the Ebola outbreak response. Pledges were obtained from some participating agencies and partners.